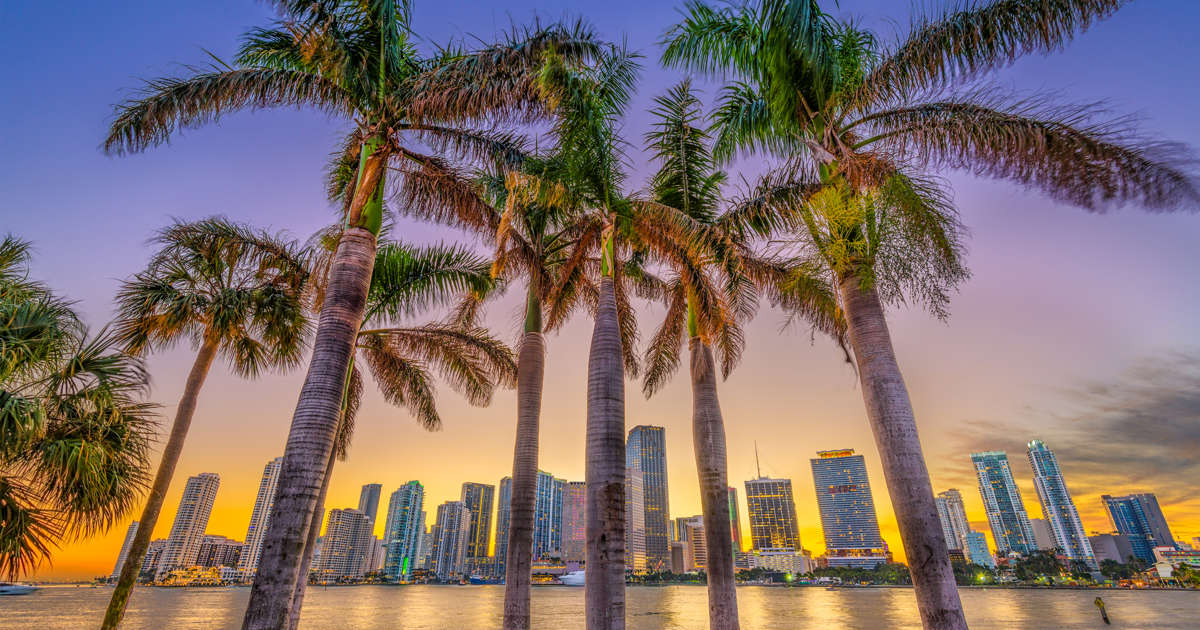 Miami-Dade mulling later curfew and more business reopenings amid fewer COVID cases
A little more than a week after allowing indoor dining at restaurants to resume and
A little more than a week after allowing indoor dining at restaurants to resume and coming out of a holiday weekend, Miami-Dade Mayor Carlos Gimenez's administration is preparing to push the countywide curfew back to 11 p.m. and lift organized sports restrictions at parks.
Citing a steady decrease of positive COVID-19 cases and hospitalizations, Gimenez also said more businesses could soon reopen, including movie theaters.
"We wanted to get past Labor Day," Gimenez said during an interview Tuesday morning on WIOD News Radio. "This week we should be opening up more and more of our businesses."
The mayor and Congressional candidate also suggested bars and nightclubs may not reopen in Florida's most populous county until there is a vaccine for the novel coronavirus. A mandate on facial coverings in public is also likely to remain in place until then.
Gimenez and other municipal elected officials have echoed medical experts in reminding people that a holiday weekend, with house parties and other large gatherings, fueled a previous spike in COVID-19 cases.
Miami Mayor Francis Suarez told reporters the White House Coronavirus Task Force advised local officials to evaluate a week's worth of data to confirm that there wasn't a holiday weekend spike before easing restrictions.
"It usually takes a few days for us to be certain," Suarez said outside City Hall.
While Gimenez discussed opening cinemas and other indoor venues on the radio, Deputy Mayor Jennifer Moon said in emails to el Nuevo Herald that the administration has not yet prepared an emergency order reopening more indoor spaces. A separate order is ready to be signed, one that would reopen amusements parks and soccer clubs, and extend the times that parks will be open. The order would also allow for nighttime lighting on the recreational fields.
"We haven't addressed the indoor spaces yet, but we are working on it," Moon wrote.
Curfew could start later
Moon also confirmed the mayor's office has another order prepared to move the beginning of a countywide curfew from 10 p.m. to 11 p.m. The curfew, implemented in early June, runs until 6 a.m.
Last week, Fox Sports radio host Andy Slater reported that fans attending the University of Miami football game would be exempt from the curfew.
The rules of the curfew could be eased to include more exceptions for events and businesses that would operate later once they reopen, such as theaters.
Moon said she couldn't confirm that the orders would be signed this week, but they are ready for Gimenez's approval.
Gimenez said most businesses in Miami-Dade are already open, and for those that remain closed, there's an "urgency" to open them to prevent more damage to the local economy.
Under COVID-19 restrictions, banquet halls, cinemas, clubs and bars remain closed.
The county mayor emphasized that all businesses except for bars and nightclubs would be able to open before a vaccine is available.
Restaurants were allowed to resume indoor dining on Aug. 31, with some regulations. For now, restaurants are restricted to 50% capacity, and Gimenez said that probably won't change anytime soon. He said the positive rate would need to decrease further before upping capacity, a potentially difficult prospect because the fall months could bring another surge in coronavirus infections.
According to data from the county's New Normal Dashboard on Tuesday, the average positivity rate for the previous 14 days was 6.57%
Miami and Miami Beach would follow the county
"I'm hoping he's looking at the data. The last time we clearly didn't do the job the correct way," said Miami Beach Mayor Dan Gelber, during a separate WIOD interview on Tuesday.
He said Miami Beach would follow the county's lead on reopenings and measures, adding that when multiple cities chose to reopen restaurants after the rest of the county, it caused confusion that officials should try to avoid this time.
After much of South Florida's economy was shut down in March and April, Miami-Dade started to reopen restaurants in May with cinemas and other entertainment establishments, including strip clubs, in June. Many criticized the reopening, and within weeks infections, hospitalizations and deaths spiked.
In June, a Miami Herald analysis revealed that when Florida started to reopen, the state did not appear to meet federal guidelines for key data points necessary for reopening commerce, including the decrease in newly reported positive cases and the positive rate.
During the spike in cases and while hospitals became overwhelmed with COVID-19 patients, Miami-Dade reversed course. County officials again closed certain businesses and implemented a curfew.
Dr. Aileen Marty, an infectious disease expert at Florida International University and adviser to many mayors in Miami-Dade County, said that "at a minimum, we should wait two weeks after Labor Day to be sure that we don't have another spike in cases."
Herald staff writer Douglas Hanks contributed to this report.
———
©2020 Miami Herald
Visit Miami Herald at www.miamiherald.com
Distributed by Tribune Content Agency, LLC.
Continue Reading